Sacred Thinking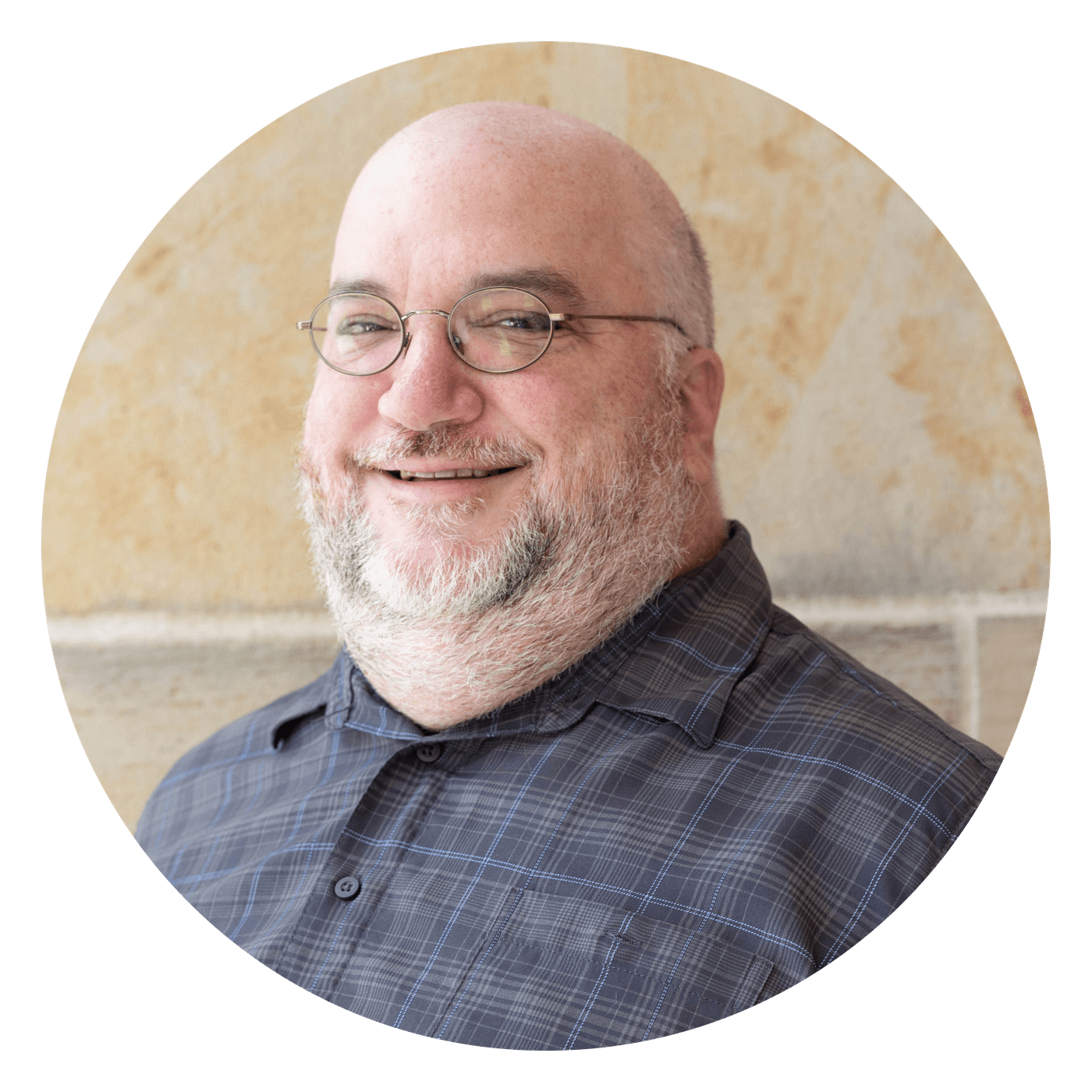 ---
Great Catholic Links
---
The Sacred Heart of Jesus
The Solemnity of the Sacred Heart is Friday, June 24. For a Novena to the Sacred Heart of Jesus, click HERE. For an amazing and most informative explanation of devotions, specifically the devotion to the Sacred Heart of Jesus, click HERE.
---
Deep Happiness and Heavenly Destiny
Deep happiness is in the spirit, not the body or even the feelings. It is like an anchor that holds fast and calm on the bottom even while storms rage on the surface. God allows physical and emotional storms to strengthen the anchor, fires to test and harden our mettle.
Our souls must become bright, hard, sharp swords. That is our destiny and his design. We are not toys; we are swords. And that requires tempering in the fire. The sword of the self is to sing in the sun eternally, like the seraphim. If we could catch even a glimpse of this heavenly destiny, if we understood why we are destined to judge angels (1 Cor 6:3), we would not see a problem in the sufferings of Job.
Teresa of Avila said that the most miserable earthly life, seen from the perspective of heaven, looks like one night in an inconvenient hotel.
- Peter Kreeft and Fr Ronald Tacelli, Handbook of Catholic Apologetics, The Problem of Evil
---
Mercy
Mercy thrives in the souls of those alone who visualize everything in conspectu Dei (with the eyes of God); who, in full awakeness, measure everything by supernatural standards. It also presupposes an inward suppleness and fluidity; a thoroughly melted, quickened, liberated heart. Every inward scar, as it were – every "hardening," every "incrustation" brought about by an experience we have failed to rectify before God – dams up the flux of mercy. Nay, the path of mercy is thwarted by every kind of inner unfreedom: by our bondage, for example, to anxiety or to disgust; to the rancor evoked in us by an insult; and in general to every over-emphatic preoccupation. For everything that stunts our freedom tends to make us self-conscious and to deprive us of the capacity, implied in mercy, of taking our stand "above the situation." He alone who has attained the supernatural sovereignty that results from the true freedom and that is reserved for those who seek only the kingdom of God and His justice, who expects nothing of his own forces but everything of God – he alone can participate in the specifically divine virtue of mercy.
-Dietrich von Hildebrand, "Transformation in Christ"
---
Talks from Our Lenten Conference by Dr. David Anders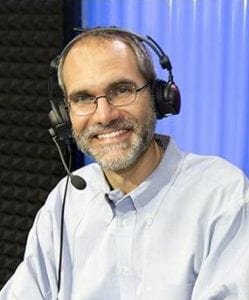 We were blessed with some amazing talks by Dr. David Anders at our Lenten Conference on March 19, 2022. If you did not get a chance to attend the conference, or if you did and would like to hear them again, just click HERE and enjoy!
---
What is Truth?
Sacred Thinking by Mike Denz
February 28, 2022
Today people seem to have lost an understanding of objective truth.
The powers of the world around us are subtlety, and sometimes not so subtlety, nudging and pushing people to believe that everything is subjective – that there is no objective truth, or that we can make or define our own truth...that what is true depends on an individual's thoughts and feelings on the subject.
---
Catholic Trivia
---
The Obstacle - St. Peter and the Devil
In the sixteenth chapter of the Gospel of Matthew we see two very interesting and seemingly different encounters Peter has with Jesus.
First, Jesus installs Peter as the first pope:
"But who do you say that I am?" Simon Peter replied, "You are the Christ, the Son of the living God." And Jesus answered him, "Blessed are you, Simon Bar-Jona! For flesh and blood has not revealed this to you, but my Father who is in heaven. And I tell you, you are Peter, and on this rock I will build my church, and the powers of death shall not prevail against it. I will give you the keys of the kingdom of heaven, and whatever you bind on earth shall be bound in heaven, and whatever you loose on earth shall be loosed in heaven."
Verses 15-19
Then, just 2 verses later, this happens…
From that time Jesus began to show his disciples that he must go to Jerusalem and suffer many things from the elders and chief priests and scribes, and be killed, and on the third day be raised. And Peter took him and began to rebuke him, saying, "God forbid, Lord! This shall never happen to you." But he turned and said to Peter, "Get behind me, Satan! You are a hindrance to me; for you are not on the side of God, but of men."
verses 21-23
At first one might think Jesus a little harsh, poor old Peter was just worried about Jesus. How odd it would have seemed if Peter would have responded, "That's a great idea! How soon can we expect your suffering and death to begin?"
But, of course, Jesus was correct (Hint – He always is). This response by Our Lord states an essential fact – any suggestion that Jesus should alter His Father's plan or disobey His Father's will is from Satan. We also see the human nature of Jesus. He does not enjoy suffering anymore that any other human, so He does not want any distractions or temptations to His mission, which includes suffering.
Here we see how far our thoughts are from the thoughts of God. We avoid suffering to the extent that it alters our way of thinking – far from God's way of thinking. Peter was thinking like a human – avoid suffering whenever possible. He was following the lie of this disordered human value system.
However, besides this being a rebuke of Peter for letting Satan influence him, there is another way to look at the response Our Lord gave to Peter. Specifically the first sentence, "Get behind me, Satan! You are an obstacle to me." Look at Satan (and sin) not as an obstacle to Jesus fulfilling His mission, but an obstacle to Peter getting to Jesus. Peter is not "hearing" what Jesus wants Peter to hear, because Satan is standing in the way, whispering a disordered human way of thinking into Peter's ear, so Peter is not understanding correctly what Jesus is saying. Sin does this. Clouds our mind. That is why Jesus says, "Get behind me Satan, you are an obstacle to me", because in order for Peter, and all of us, to get to Jesus, hear Jesus, understand Jesus and be close to Jesus, Satan (and sin) needs to get out of the way.
Jesus has removed the obstacle for all of us. He removed it though the very death and resurrection Peter tried to keep Him from doing. We accept this "obstacle removal" in baptism, confession, the Eucharist, acts of love and prayer. Now it is up to us to go to Jesus and listen to Him… and don't let the obstacle get back in the way.
---
Saint of the Week - February 21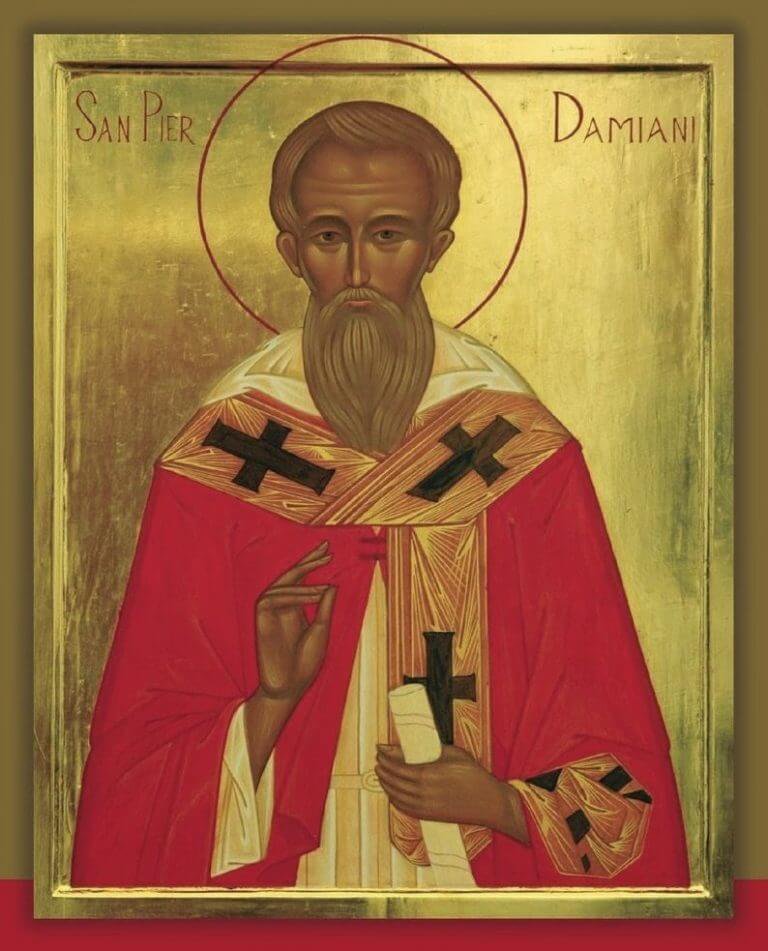 Saint Peter Damian, Bishop and Doctor of the Church
1007–1072
February 21—Optional Memorial
Liturgical Color: White (Purple if Lenten Weekday)
Patron Saint of Faenza and Font-Avellano, Italy
A wise and holy monk becomes a Cardinal and thunders for reform in the Church
Every Catholic knows that the Pope is elected by, and from, the Cardinals of the Church gathered in the Sistine Chapel. Every Catholic knows that the Pope then goes to a large balcony perched high in the facade of St. Peter's Basilica to greet the faithful and receive their acceptance. This is simply the way things are done in the Church. But it's not the way things were always done. A Catholic in the early Middle Ages would have described a papal election as something like a bar room fight, a back-alley brawl, or a political horse race replete with bribes, connivings, and promises made just to be broken. Everyone—far-off emperors, the nobility of Rome, military generals, influential laity, priests—put their hands on the wheel to turn the rudder of the Church in one direction or another. Papal elections were sources of deep division, causing lasting damage to the Body of Christ. Then along came Saint Peter Damian to save the day.
Saint Peter headed a group of reform-minded Cardinals and others who decided in 1059 that only Cardinal Bishops could elect the Pope. No nobles. No crowds. No emperors. Saint Peter wrote that the Cardinal Bishops do the electing, the other clergy give their assent, and the people give their applause. This is exactly the program the Church has followed for almost a thousand years.
Today's saint sought to reform himself first, and then to pull every weed that choked life from the healthy plants in the garden of the Church. After a difficult upbringing of poverty and neglect, Peter was saved from destitution by an older brother named Damian. Out of gratitude, he added his older brother's name to his own. He was given an excellent education, in which his natural gifts became apparent, and then entered a strict monastery to live as a monk. Peter's extreme mortifications, learning, wisdom, uninterrupted life of prayer, and desire to right the ship of the Church put him into contact with many other Church leaders who desired the same. Peter eventually was called to Rome and became a counselor to a succession of popes. Against his will, he was ordained a Bishop, made a Cardinal, and headed a diocese. He fought against simony (the purchasing of church offices), against clerical marriage, and for the reform of papal elections. He also thundered, in the strongest and clearest of language, against the scourge of homosexuality in the priesthood.
After being personally involved in various ecclesiastical battles for reform, he requested leave to return to his monastery. His request was repeatedly denied until finally the Holy Father let him return to a life of prayer and penance, where his primary distraction was carving wooden spoons. After fulfilling a few more sensitive missions to France and Italy, Peter Damian died of fever in 1072. Pope Benedict XVI has described him as "one of the most significant figures of the eleventh century…a lover of solitude and at the same time a fearless man of the Church, committed personally to the task of reform." He died about one hundred years before Saint Francis of Assisi was born, yet some have referred to him as the Saint Francis of his age.
More than two hundred years after our saint's death, Dante wrote his Divine Comedy. The author is guided through paradise and sees a golden ladder, lit by a sunbeam, stretching into the clouds above. Dante begins to climb and meets a soul radiating the pure love of God. Dante is in awe that the heavenly choirs have fallen silent to listen to this soul speak: "The mind is light here, on earth it is smoke. Consider, then, how it can do down there what it cannot do up here with heaven's help." God is unknowable even in heaven itself, so how much more unfathomable must He be on earth. Dante drinks in this wisdom and, transfixed, asks this soul its name. The soul then describes its prior earthly life: "In that cloister I became so steadfast in the service of our God that with food seasoned just with olive-juice lightheartedly I bore both heat and cold, content with thoughtful prayers of contemplation. I was, in that place, Peter Damian." Dante is among refined company in the loftiest heights of heaven.
Saint Peter Damian, your reform of the Church began in your own monastery cell. You never asked of others what you did not demand first of yourself. You even endured the detraction and calumny of your peers. Help us to reform others by our example, learning, perseverance, mortifications, and prayers.
Taken from mycatholic.life. Visit this page for more great Catholic content
---
Catechism Corner
1 God, infinitely perfect and blessed in himself, in a plan of sheer goodness freely created man to make him share in his own blessed life. For this reason, at every time and in every place, God draws close to man. He calls man to seek him, to know him, to love him with all his strength. He calls together all men, scattered and divided by sin, into the unity of his family, the Church. To accomplish this, when the fullness of time had come, God sent his Son as Redeemer and Savior. In his Son and through him, he invites men to become, in the Holy Spirit, his adopted children and thus heirs of his blessed life.
In this first paragraph of the Catechism of the Catholic Church the Kerygma, or "Good News", is presented. God made us in His image and likeness to know and love Him. We sin, but God seeks us out and calls us to repent. Ultimately, God became man, specifically God the Son. Eternally begotten of the Father the Son was sent by the Father so we could know Him and be saved by Him. Through the Church we receive the graces Christ earned for us through the Holy Spirit. By becoming members of His Body, the Church, and disciples of Jesus, we are invited to share eternal life with Him in Heaven.
---
Saint of the Week - February 8
Saint Jerome Emiliani, Priest
1481–1537
February 8—Optional Memorial
Liturgical Color: White (Purple if Lenten Weekday)
Patron Saint of orphans and abandoned children
He was forever grateful after surviving an encounter with death
In the year 1202, a wealthy young Italian man joined the cavalry of his town's militia. The inexperienced soldiers went into battle against a neighboring town's larger force and were obliterated. Most of the retreating soldiers were run through with lances and left for dead in the mud. But at least one was spared. He was an aristocrat wearing fine clothes and new, expensive armor. He was worth taking hostage for ransom. The captive suffered in a dark, miserable prison for a full year before his father made the payment for his release. He returned to his hometown a changed man. That town was Assisi. That man was Francis.
Today's saint, Jerome Emiliani, endured much the same. He was a soldier in the city state of Venice and was appointed the commander of a fortress. In a battle against a league of city states, the fortress fell and Jerome was imprisoned. A heavy chain was wrapped around his neck, hands, and feet, and fastened to a huge chunk of marble in an underground prison. He was forgotten, alone, and treated like an animal in the gloom of a dungeon. This was the pivot point. He repented of his godless life. He prayed. He dedicated himself to the Madonna. And then, somehow, he escaped, chains in hand, and fled to a nearby city. He walked through the doors of the local church and headed to the front to fulfill a fresh vow. He slowly approached a much venerated Virgin and placed his chains on the altar before her. He knelt, bowed his head, and prayed. His life was about to begin again.
Some pivot points can turn a life's straight line into a right angle. Other lives change slowly, bending like an arc over a long span of years. The deprivations endured by Saint Francis of Assisi and Saint Jerome Emiliani occurred suddenly. These men were comfortable, had money, and were supported by family and friends. Then, shockingly, they were naked, alone, and chained. Saint Jerome could have despaired in his imprisonment. Many people do. He could have rejected God, understood his sufferings as a sign of God's disfavor, become bitter, and given up. Instead, he persevered. His imprisonment was a purification. He gave his suffering purpose. Once free, he was like a man born anew, grateful that the heavy prison chains no longer weighed down his body to the floor.
Once he started sprinting away from that prison fortress, it was like Saint Jerome never stopped running. He studied, was ordained a priest, and travelled throughout Northern Italy founding orphanages, hospitals, and homes for abandoned children, fallen women, and outcasts of all kinds. Exercising his priestly ministry in a Europe newly split by Protestant heresies, Jerome also wrote perhaps the first question-and-answer catechism in order to inculcate Catholic doctrine in his charges. Like so many saints, he seemed to be everywhere at once, caring for everyone except himself. While tending to the sick, he became infected and died in 1537, a martyr to generosity. He was, naturally, the kind of man who attracted followers. They eventually formed into a religious Congregation and received ecclesiastical approbation in 1540. Saint Jerome was canonized in 1767 and named the Patron Saint of orphans and abandoned children in 1928.
His life hinged on one pivot. It is a lesson. Emotional, physical, or psychological suffering, when conquered or controlled, can be a prelude to intense gratitude and generosity. No one walks down the street more free than a former hostage. No one enjoys a warm, comfortable bed like someone who once slept on asphalt. No one gulps a breath of fresh morning air quite like someone who has just heard from the doctor that the cancer is gone. Saint Jerome never lost the wonder and gratitude that filled his heart at the moment of his liberation. All was new. All was young. The world was his. And he would place all his power and energy in God's service because he was a survivor.
Saint Jerome Emiliani, you overcame confinement to live a fruitful life dedicated to God and man. Help all who are confined in any way—physically, financially, emotionally, spiritually, or psychologically—to overcome whatever binds them and to live a life without bitterness.
Taken from mycatholic.life. Visit this page for more great Catholic content
---
Saint of the Week - January 24
Saint Francis de Sales, Bishop and Doctor
1567–1622
January 24—Memorial
Liturgical Color: White
Patron Saint of writers and journalists
A gentleman of sterling character and many talents leaves a legacy
It is almost an act of rudeness to limit the life of today's saint to one page. Saint Francis de Sales was a religious celebrity in his own day and age. He was an erudite, humble, tough, and zealous priest and bishop. He was holy and known to be holy by everyone, especially those closest to him. He mingled easily with princes, kings, and popes, who enjoyed his charming and educated company. He incessantly criss crossed his diocese on foot and horseback, destroying his own health, to visit the poor and humble faithful who were drawn to him as much as the high born. He embodied to the fullest that extraordinary pastoral and intellectual productivity, characteristic of the greatest saints, which makes one wonder if he ever rested a single minute, or slept a single night.
St. Francis de Sales was born and lived most of life in what is today southeast France. His father ensured that he received an excellent education from a young age, and his son excelled in every subject. His intellectual gifts, holiness, and engaging personality made him, almost inevitably, an ideal candidate for the priesthood and eventually the episcopacy. He was duly appointed the bishop of Geneva, a generation after John Calvin, a former future priest, had turned that deeply Catholic city into the Protestant Rome, leaving St. Francis as bishop of Geneva in little but name only.
In carrying out his ministry, St. Francis' weapon of choice was the pen. His apologetic and spiritual works brought back tens of thousands of former Catholics to the faith after they had dabbled in Calvinism. Saint Francis's works were so profound, original, and creative, and his love of God so straightforward and understandable, that he would be declared a doctor of the Church in 1877. In his most well-known book, Introduction to the Devout Life, he addressed himself to "people who live in towns, within families, or at court." His sage spiritual advice encouraged the faithful to seek perfection in the mechanics shop, the soldier's regiment, or on the wharf. God's will was to be found everywhere, not just in monasteries and convents.
Many arduous pastoral trips through the mountains of his native region eventually wore him out. He never insisted on preferential treatment despite his status. He slept, ate, and traveled as a common man would. When he lay dying, mute after a terrible stroke, a nun asked him if he had any words of wisdom to impart. He asked for some paper and wrote three words on it: "Humility, Humility, Humility." St. Francis is buried in a beautiful bronze sepulchre displaying his likeness in the Visitation Basilica and Convent in Annecy France.
St. Francis de Sales, we ask your intercession to aid us in leading a balanced life of study, prayer, virtue, and service. You were a model bishop who never expected special privilege. Help all those who teach the faith to convey our doctrine with the same force, clarity, and depth that you did.
Taken from mycatholic.life. Visit this page for more great Catholic content
Saint of the Week - January 17
St. Anthony, Abbot
(251–356)
January 17—Memorial
Liturgical Color: White
Patron Saint of butchers, skin diseases, gravediggers, and swine
A solitary monk trades the world for the desert sands, and so forges a new path
Many extraordinary people who live heroic, path breaking lives remain unknown to posterity for one simple reason—no one writes their biography. How many other saints, heroes, and martyrs would be known to mankind if just one witness to their actions had put pen to paper! Just one author is needed to introduce a great man to subsequent generations. Today's saint may have been forgotten forever, and may have wanted to remain unknown. But a talented and famous contemporary of his wrote what he knew. Saint Athanasius, the great champion of orthodoxy at the Council of Nicea, wrote a short biography of his fellow Egyptian, The Life of Saint Anthony the Great. Saint Athanasius' work was so widely shared, and so often translated, that it was never lost to history. It has preserved St. Anthony's memory down to the present.
The first three centuries of the Church saw sporadic persecutions of Christianity which at times turned vicious. These spasms of violence against Christians produced a large class of martyrs, many of whose last words and sufferings were recorded in official Roman judicial documents or in the written testimonies of witnesses. As Christianity was legalized at the start of the fourth century martyrdom ceased to be the primary form of Christian witness. A new form of radical witness to Christ emerged—the witness of radical isolation, fasting, prayer, and penance of the desert fathers. These monks retreated into remote places to lead solitary lives of dedication to Christ. Foremost among these desert fathers was St. Anthony of the Desert, born around 250 A.D. He was not the first ascetic, but he was perhaps the first to take the radical decision to retreat into the desert.
St. Anthony had money and property as a young man. But upon hearing at Mass the words of Christ to the rich young man to "…go, sell what you have and give to the poor, and you will have treasures in heaven", St. Anthony decided to seek not silver or bronze, but pure gold. He sold his goods, he removed himself from all temptation except those intrinsic to human nature, he battled the devil, he fasted, he prayed, and he even actively sought martyrdom. He became famous for being holy. Saint Anthony preceded St. Benedict by two hundred years. He offers us an example of being a monk outside of a community of monks in a monastery. He sought Christ alone in every sense. Alone in the desert, without family, community, or money. Alone to the world, he clinged to the only person who truly mattered—God himself. Saint Anthony's path of holiness is both radical and refined. It is for few people to walk. But he was the first to walk it so well. He shows us that being alone, stripped of all worldly concerns, is a sort of rehearsal for death, where we will meet God alone, every last thread tying us to the world having been cut.
St. Anthony, we ask your intercession to help us cling to God alone. Help us to strip ourselves of those needs and concerns which stuff our lives from morning to night. Help us not to be distracted from the one thing, the only thing, the last thing, God Himself.
Taken from mycatholic.life. Visit this page for more great Catholic content
---
Gospel Commentary...
The Gospel from Friday, January 14th
Mark 2:1-12
When Jesus returned to Capernaum after some days,
it became known that he was at home.
Many gathered together so that there was no longer room for them,
not even around the door,
and he preached the word to them.
They came bringing to him a paralytic carried by four men.
Unable to get near Jesus because of the crowd,
they opened up the roof above him.
After they had broken through,
they let down the mat on which the paralytic was lying.
When Jesus saw their faith, he said to him,
"Child, your sins are forgiven."
Now some of the scribes were sitting there asking themselves,
"Why does this man speak that way? He is blaspheming.
Who but God alone can forgive sins?"
Jesus immediately knew in his mind what
they were thinking to themselves,
so he said, "Why are you thinking such things in your hearts?
Which is easier, to say to the paralytic,
'Your sins are forgiven,'
or to say, 'Rise, pick up your mat and walk'?
But that you may know
that the Son of Man has authority to forgive sins on earth"
–he said to the paralytic,
"I say to you, rise, pick up your mat, and go home."
He rose, picked up his mat at once,
and went away in the sight of everyone.
They were all astounded
and glorified God, saying, "We have never seen anything like this."
Commentary:
In this account of the early part of Jesus' public ministry, we see that He has already become so popular that Our Lord can't escape from the crowds, even at His home.
Jesus chose this day to reveal His divinity, albeit in a slightly veiled way. First, Jesus forgives the man's sins. While this is something, which the scribes correctly point out, that only God can do, Jesus has only begun. Anyone can pretend to be God and just say, "your sin's are forgiven". However, what Jesus does next is not something one can pretend.
Jesus reads the minds of the scribes and tells them He knows what they are thinking. But what happens next is the proof that "astounded" them. Jesus essentially said, "I know only God can forgive sins, but you know what else only God can do? Heal a paralytic".
Jesus continued to reveal Who He is in His preaching and miracles. It was critical that those who followed Him believe in Him as God, so that they could accept all teachings and commandments, and accept His gift of eternal life.
---
---