Counseling Services at St. Catharine
Roman Catholic and Christian Counselors offer faith-based professional counseling services to St. Catharine parishioners and to our surrounding community.
All counselors are licensed by the State of Ohio Counselor, Social Worker, Marriage and Family Therapist Board and combine standard clinical counseling practices with the beliefs, practices, and spirituality of our Church to provide a thorough and Christ-centered approach to healing.
Many health insurances are accepted and reduced fee schedules may be available to those who do not have insurance.
Counselors now have a dedicated office which is used only for counseling services.
Those interested in inquiring about counseling services are asked to contact the counselors directly using the information provided below.
Spirit of Peace Clinical Counseling
Meet our Counselor - Joe Geig MS, LPCC-S, CSRRS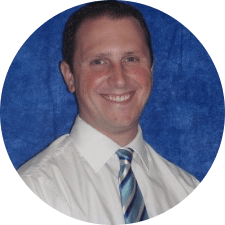 Joe Geigg is a Supervising Licensed Professional Clinical Counselor approved by the State of Ohio Counselor, Social Worker, Marriage and Family Therapist Board. He holds a Bachelor of Arts degree in Psychology and Sociology from The Ohio State University and a Master of Science degree in Marriage and Family Counseling from Wright State University, Dayton, Ohio. He is also a Certified Sexual & Relational Recovery Specialist, approved by the Compulsive Sexual Behavior & Partner Trauma Institute (CSBPTI). Joe has worked in various business venues using his organizational and people skills. His passion is to work with families, couples, and adolescents especially in the areas of conflict, separation, divorce, stress, and adjustment issues.
Contact Joe
Email: joe@sopcc.org
Phone: 614-442-7650 ext. 2
Availability: Thursday from 9:00am-5:00pm
Additional days of the week will be available in the near future.
Clientele
Adolescents & Adults (ages 12 and up)
Couples
Families
Group
Marital
areas of focus
Adjustment Issues
Adolescent
Anger
Anxiety
Depression
Family Counseling
Grief & Loss
Life Transitions
Marital Conflict, Separation, Divorce
Parenting
Teen Issues
Sex Addiction
Stress Management
Insurance
ACI EAP
Aetna/Aetna EAP
Anthem BC/BS
CareBridge EAP
Cigna/Cigna EAP
CuraLinc EAP
ESI EAP
Impact EAP
Medical Mutual
OSU Prime Care/NGS
Prime Health Services
Out of Network