New Chapel Hours
We're very excited to announce that on Ash Wednesday, February 22nd we extended Eucharistic Adoration past 9:00pm all the way until 12:00am Midnight on Sundays and all Weekdays (Note: These new hours are in perpetuity, and not simply for the Lenten season)
To enhance safety, security, and peace of mind, each hour between 9:00pm and 12:00am will have at least one Knight of Columbus present.
---
"Could you not watch one hour with me?"
"I'm so grateful to be able to go to Adoration, especially during the COVID-19 pandemic. I find this time to be particularly draining and challenging. But sitting with the Lord in complete silence, surrounded by images and statues of saints who've gone before me, is so inspiring and necessary.
I hadn't been to Adoration in months before last week, and having the chapel available truly feels like a drop of water in the desert."
-St. Catharine Parishioner
Visit our adoration website
---
"Adoration of the Blessed Sacrament is the best time you will spend on earth. It will make your soul everlastingly more glorious and beautiful in Heaven. A Holy Hour of adoration helps bring everlasting peace to your soul and in your family. It brings us personal peace and strength. It brings us a greater love for Jesus, for each other, and for the poor. Every holy hour deepens our union with Him and bears much fruit.
Nowhere on earth are we more welcomed or loved than by Jesus in Eucharist. When you look at the crucifix, you understand how much Jesus loved you. When you look at the Sacred Host you understand how much Jesus loves you now. This is why we need Perpetual Eucharistic Adoration in every Parish throughout the entire World."
-St. Teresa of Calcutta
---
adoration frequently asked questions
---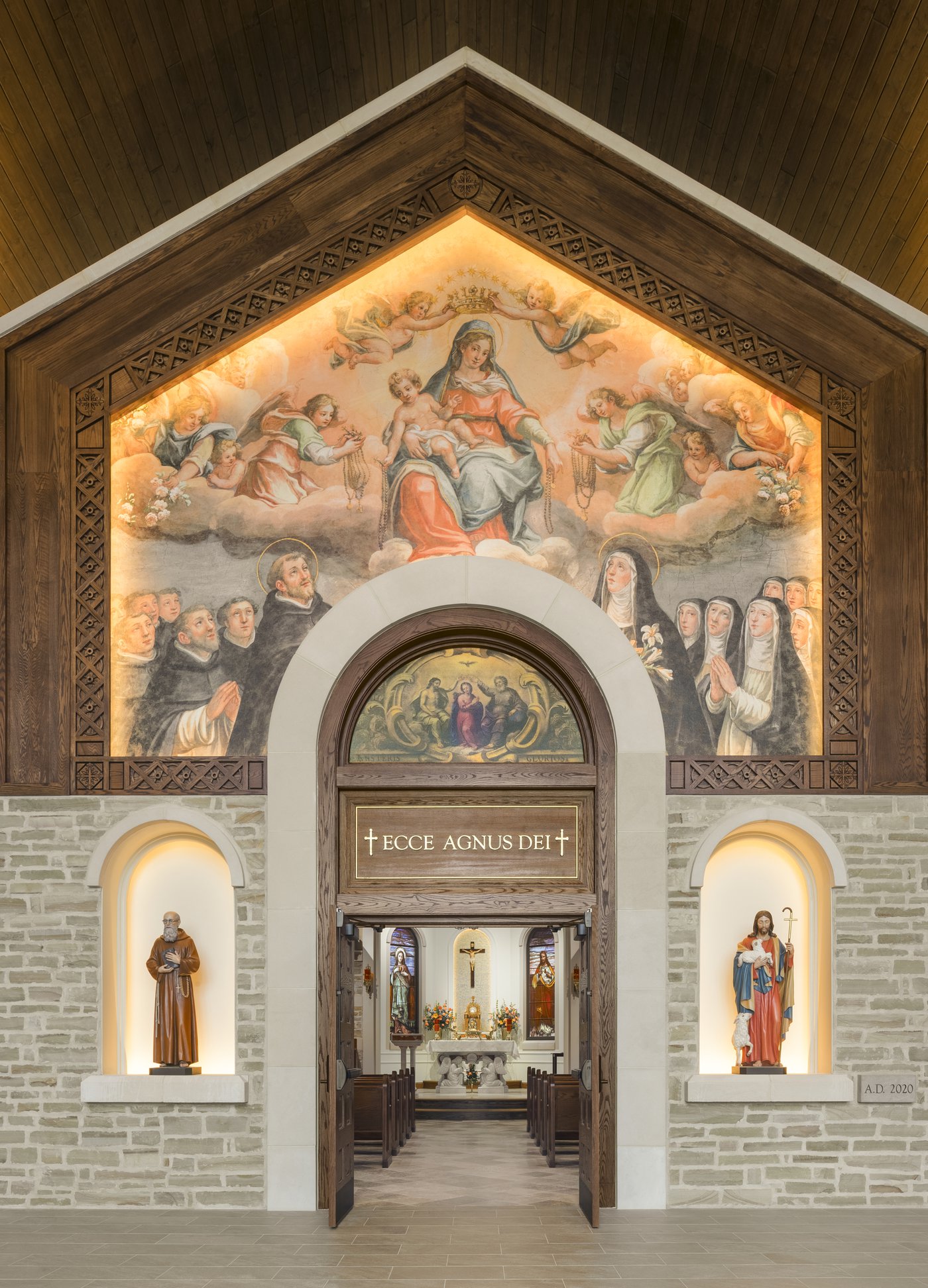 ---
Questions?
If you have further questions about the Eucharistic Adoration Chapel, simply click the button below and get in touch with our Adoration Coordinator, Brendan O'Rourke, or email brendan@stcatharine.com
---
"Could you not watch one hour with me?"
---