Getting to know each other
We know meeting someone for the first time can be intimidating, and going to a new church for the first time can be nerve-racking. We want to help make your first experience at St. Catharine a great one!
---
Mass and Confession Times
Sunday Mass (The Lord's Day)
Sunday
Saturday 5:00pm (Vigil) has been permanently discontinued as of June 15th, 2021.
Daily Mass
Monday
Tuesday
Wednesday
Thursday
Friday
Saturday
---
Confession Times
Tuesday
Thursday
Saturday
9:00am (except Holy Saturday)
---
Eucharistic Adoration
---
Location and Directions
St. Catharine Church is located on the near east side of Columbus in the heart of the Bexley and Eastmoor neighborhoods at 500 S Gould Rd. Columbus, OH, 43209.
We have a large parking lot which is accessible via Bexley Park Rd and plenty of street parking on Fair Ave, Gould Rd, and Bexley Park Rd.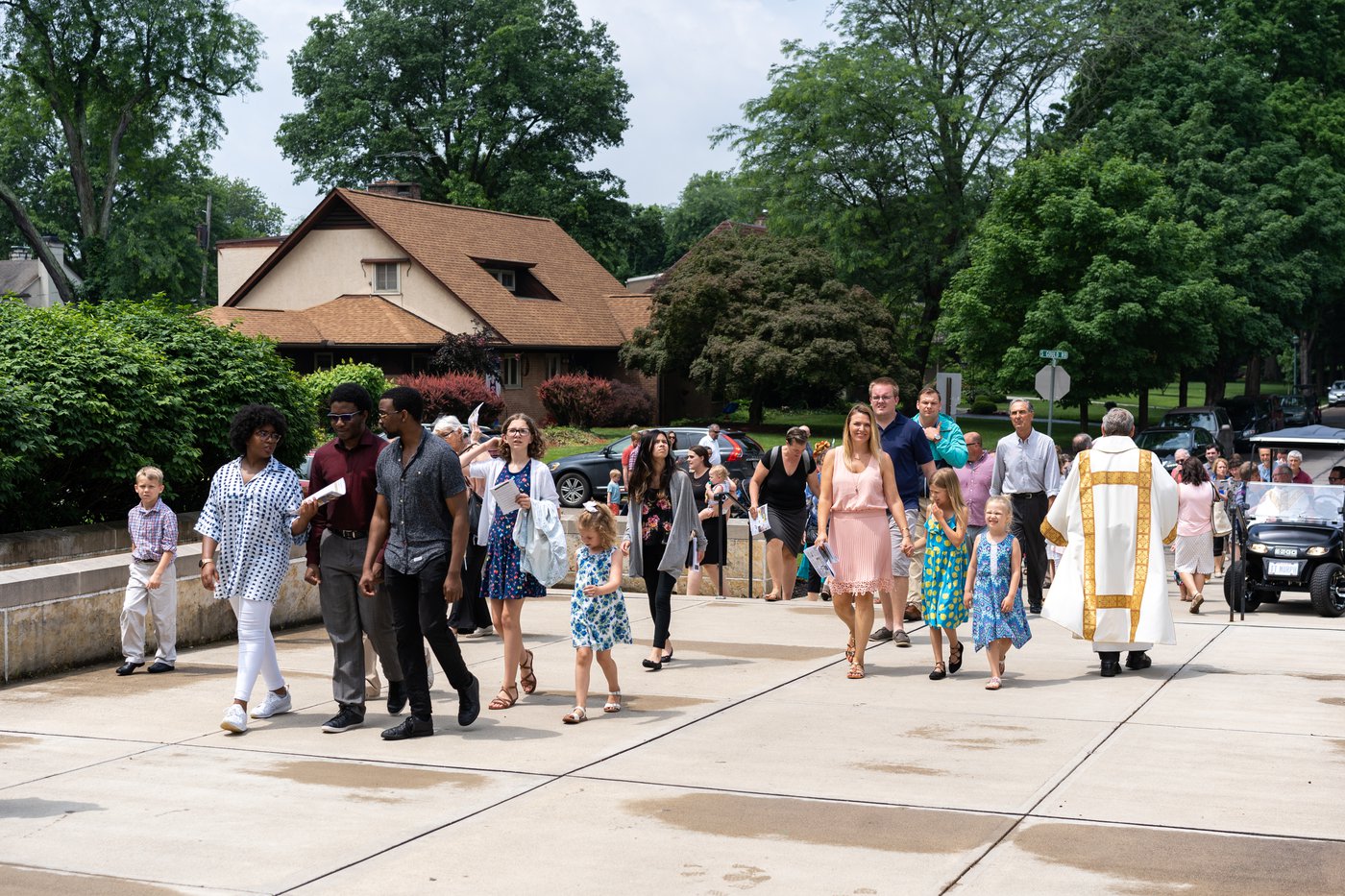 ---
What can I expect?
How long is mass at st. catharine?
In total, a Mass at St. Catharine is about 60 minutes in length.
It is a traditional Catholic Liturgy that any Catholic would be familiar with. Most of the words of the Liturgy are in English, but you will also hear Latin, Greek, and Hebrew at St. Catharine.
If you are not Catholic and have never been to Mass, this Order of Mass will help you to become more familiar with what you will see and hear.
What's the culture like at St. catharine Church?
Sundays at St. Catharine are joyful, prayerful, and uplifting. Come as you are and expect to feel welcomed as our guest.
What about my kids?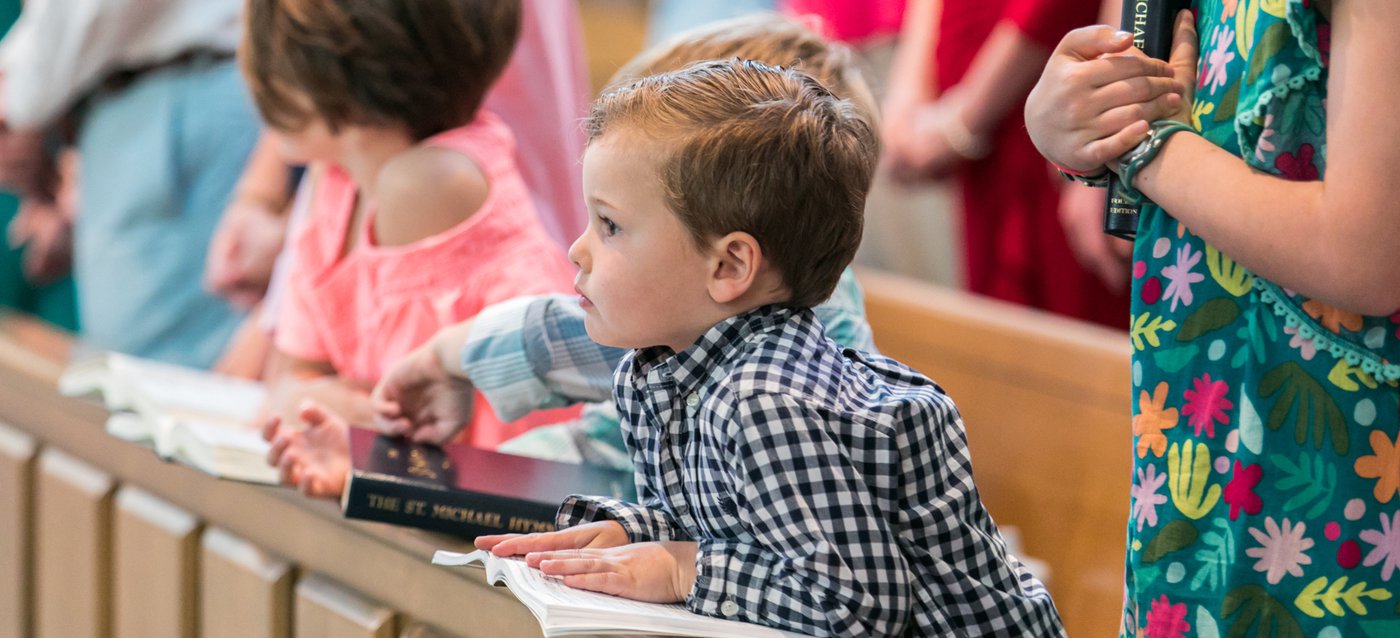 Jesus said, "Let the little children come to me...for the kingdom of heaven belongs to such as these."
We believe that there is nothing more valuable for a family than attending Mass together every Sunday. Regular attendance at Mass will help children to recognize the sacred nature of the Eucharist and how central it is to our faith.
We understand that sometimes children can be prone to spontaneous outbursts, but don't worry, we think that is a reminder of the beauty of life and family! But if you feel like you need to step away we have a very large cry room in the east end of the Church.
As St. Teresa of Calcutta once said, "How can there be too many children? That is like saying there are too many flowers."
---
Let us know you're coming
Ready to check out St. Catharine in person? We can't wait to meet you in person. Simply fill out the form below and we'll keep an eye out for you!