Confirmation is an initiation, not a graduation
Important Dates
March 15, 2021
Required forms due to St. Catharine parish office (attached and explained below)
Confirmation Information Form
If you were not baptized at St. Catharine Church, a copy of your baptismal certificate must accompany this form.
Sacrament of Confirmation Sponsor Form
If your Sponsor is not a member of St. Catharine parish, he/she must have it signed and stamped by his/her parish priest. If he/she is from St. Catharine, leave that portion blank and Father Dury will sign them all at once.
Confirmation Retreat
Saturday, May 1st, 2021 (at St. Catharine)
Confirmation Rehearsal
Tuesday, May 11th, 2021
Confirmation with The Most Reverend Robert J. Brennan
Saturday, May 15th, 2021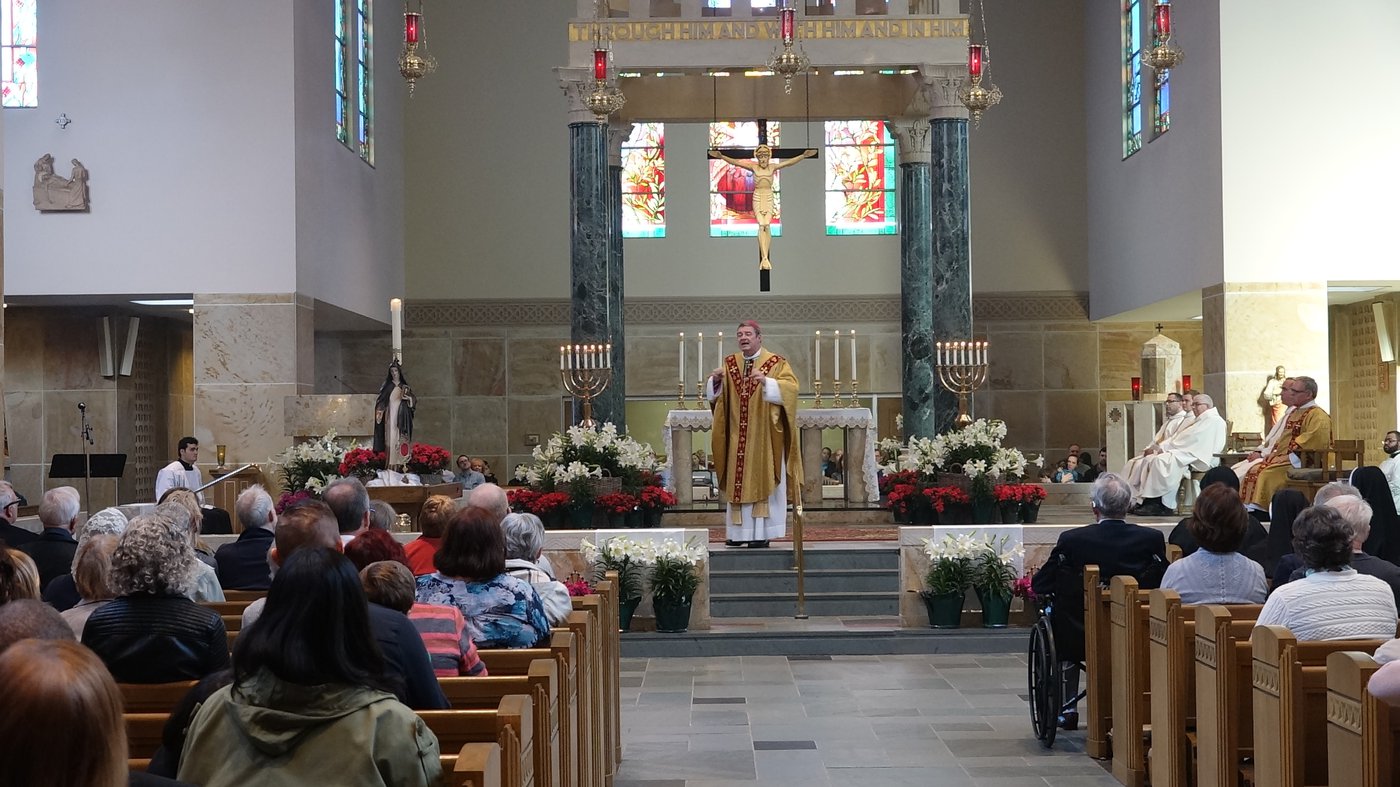 ---
Were you asked to be a sponsor at another parish?
If you are a registered parishioner at St. Catharine, but wish to be a sponsor for a Confirmation taking place at another parish, please fill out this Sponsorship form for Baptism or Confirmation, and send it to the parish office.
Email:
Mail:
St. Catharine Church
500 S Gould Rd
Columbus, OH 43209
We will then send it to the parish where the baptism will take place.
Questions about Confirmation?