A wedding is just one day, but marriage is for a lifetime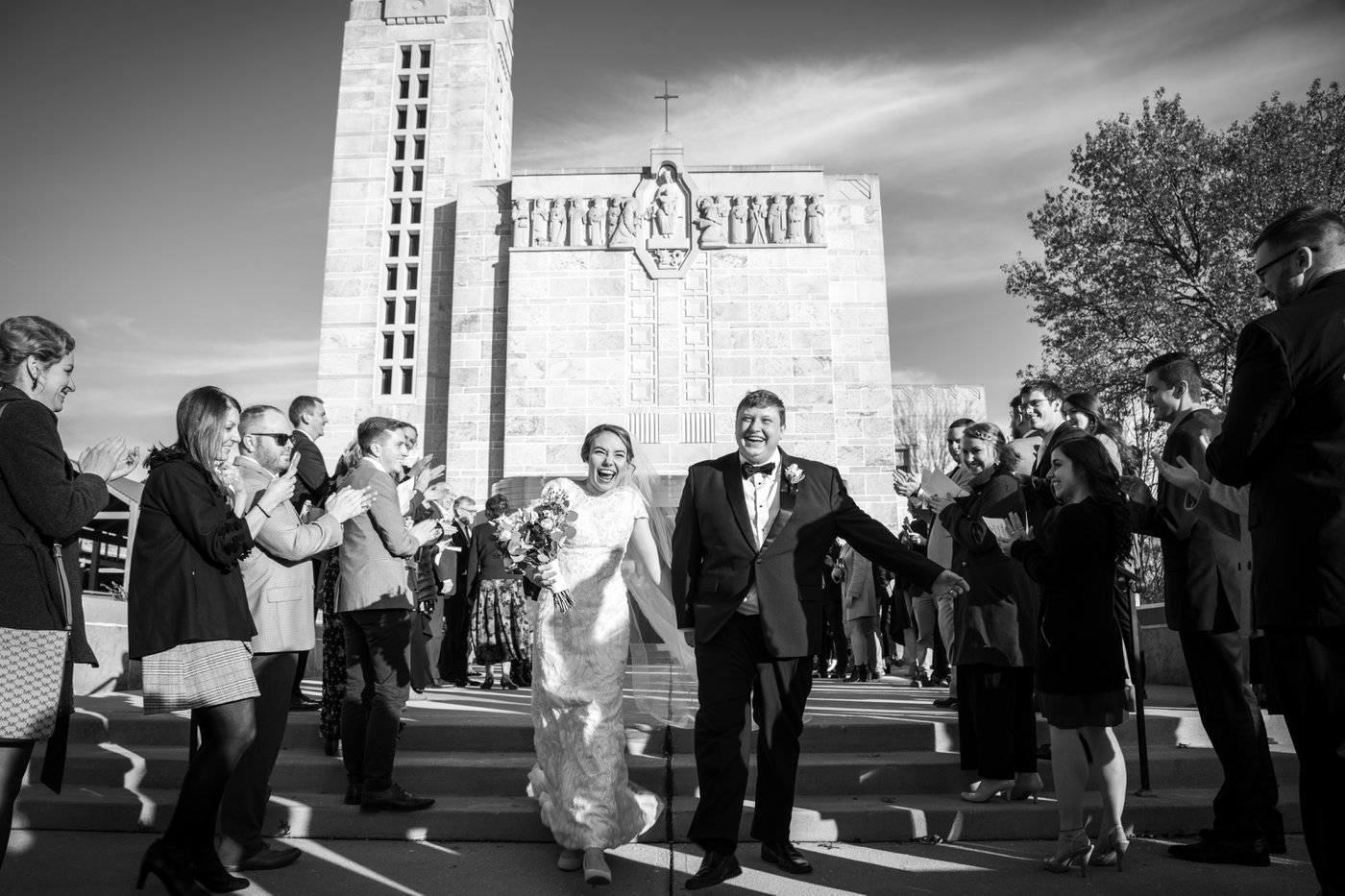 Congratulations on your engagement! We want to be of assistance to you to ensure that your wedding day will be a prayerful and joyful celebration.
But more than that, we want to help you to prepare for a lifetime of marriage! As the saying goes, "A wedding is just one day, but marriage is for a lifetime."
The following guidelines will help you in your preparations.
Please download and become familiar with this material, so that there will be no misunderstandings as your wedding approaches.
Please read this information fully and carefully.
---
Save the Date
At St. Catharine weddings can take place any time after 11:00am on Saturday!
As soon as you have made the decision to marry, and at least six months or more prior to the anticipated wedding date, you should contact the Pastor in order to begin the various steps of the Marriage Preparation Program.
DO NOT CONSIDER YOUR WEDDING DATE CONFIRMED UNTIL THE PRIEST RESPONSIBLE FOR THE PREPARATIONS TELLS YOU SO.
Do not make permanent date commitments with reception halls, caterers, etc. until you have met with the Pastor and have confirmed the date of marriage.
To celebrate the Sacrament of Marriage at St Catharine, you must have a current or prior substantial connection to the parish. Current registered and active parishioners, children of current registered and active parishioners, or individuals who grew up in and received their childhood Sacraments at St Catharine are considered as having a substantial connection to the parish.
Apart from these categories, only those couples who plan to move into the parish after their marriage and are committed to becoming future active members as they begin their new family will be considered--on a case-by-case basis-- by the Pastor."
Out-of-town individuals seeking a location for a Columbus Catholic wedding are suggested to contact St. Francis of Assisi, Holy Cross, or St. Joseph Cathedral, whose policies are less restrictive than ours.
---
Initial Marriage Inquiry
---