Rejoice!
An Advent Pilgrimage Into the Heart of Scripture
---
God wants to draw you closer to himself this Advent.
He wants to invite you away from the hustle and bustle to sit at his feet.
-and what better way to do that than through His Word?
This new installment of the Rejoice! series from Ascension Press will immerse you in the readings that anchor us during the Advent season–the Sunday Mass readings.
This year's Advent pilgrimage (for the busy Catholic) will bear fruit in your life as Jesus comes to live more fully in your heart, and you experience greater joy and peace throughout the Advent season and beyond.
Each day, in a few short pages, Fr. Toups provides you with aids to help guide your prayer:
A word - Focus on a single word each day to help you enter more deeply into that week's readings.
A reflection - Explore each week's readings and enter more deeply into them.
A prompt - Space is provided each day to journal. Record how the Lord is speaking to you this Advent.
---
---
When:
Three Meeting Options
Tuesdays: 7:30pm-9:00pm (Parish Hall)
Beginning December 5th
Wednesdays: 8:00am-9:00am (Undercroft)
Beginning December 6th
Saturdays: 6:30am-8:00am (Stange Residence)
Beginning December 9th
*Children Welcome at the Morning sessions
Cost:
$20 (includes the devotional and refreshments)
$5 (if you have already purchased the book on your own)
Questions?
Elyse Salisbury • ehueckel@gmail.com
---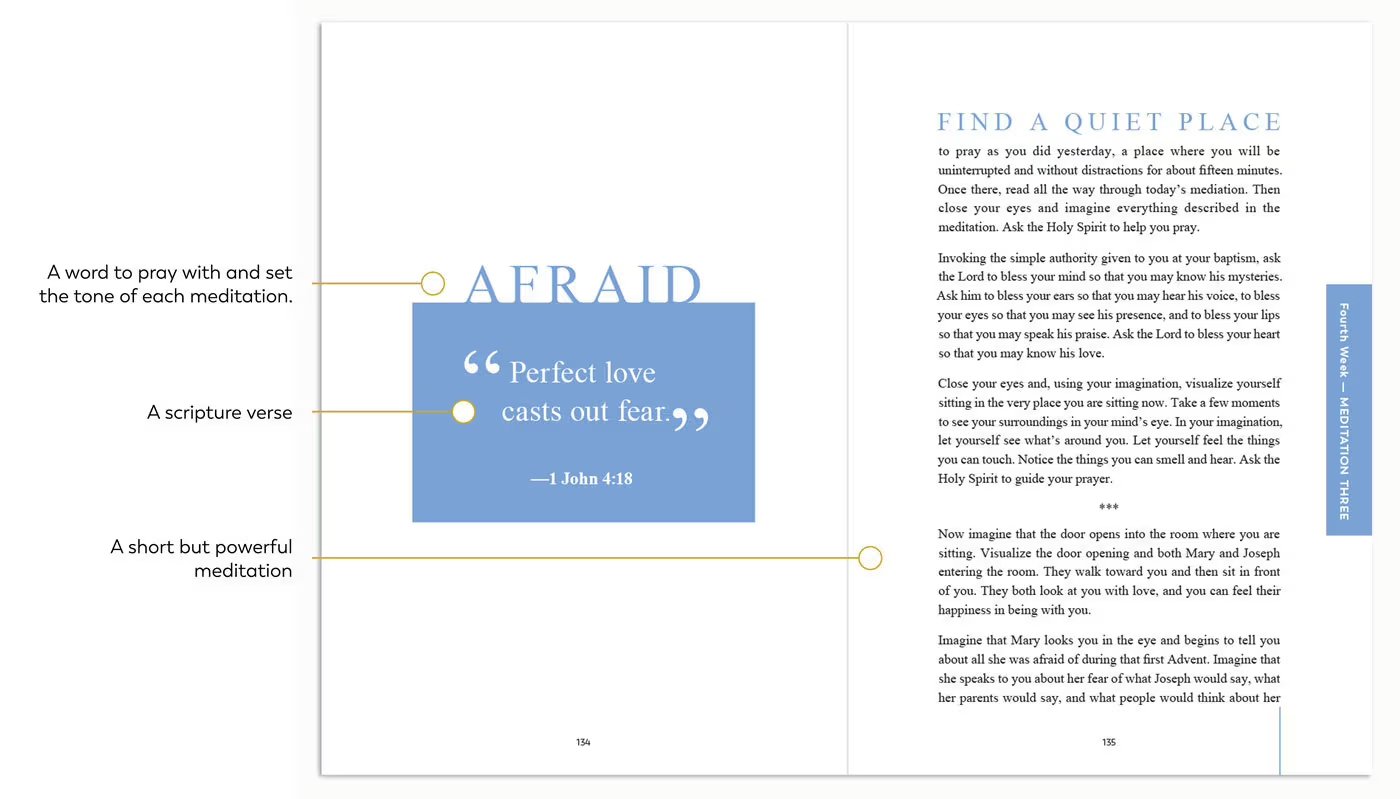 ---
Registration
---