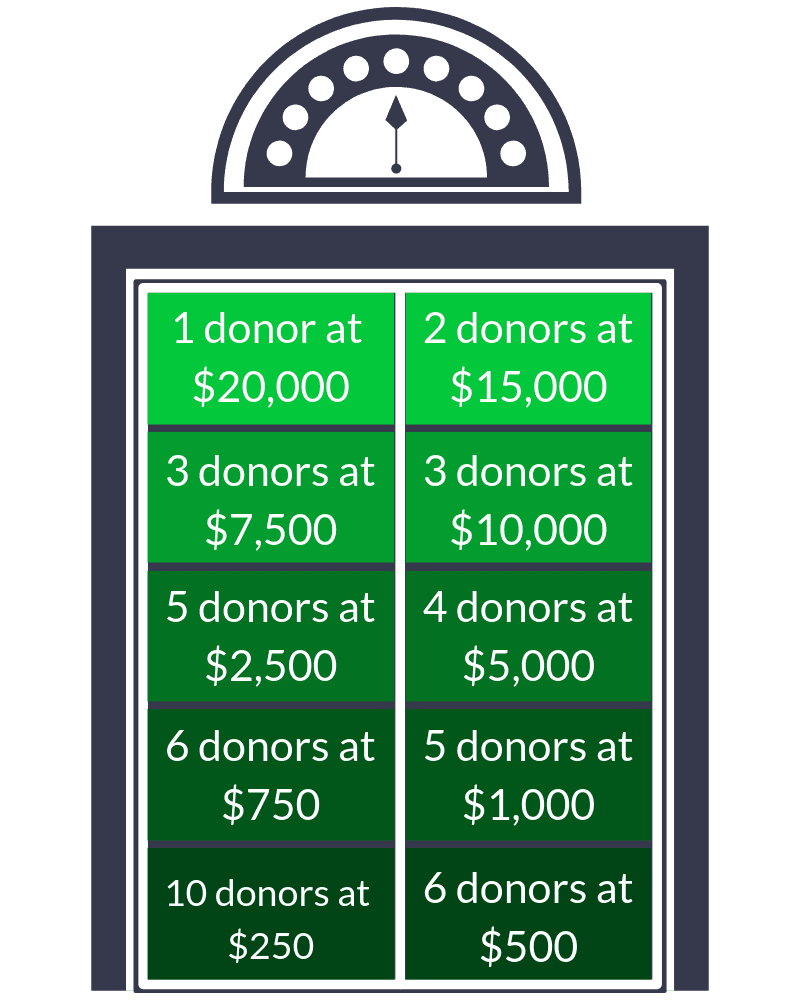 In keeping with SPICE's philosophy and culture, we feel having an elevator is so important that SPICE at St. Catharine is making a commitment for half of this cost. We shared with Father Dury that SPICE will match all contributions dollar for dollar through a SPICE Challenge Grant valued at $150,000 toward the elevator's estimated total cost of $300,000. Father Dury has accepted our challenge so we have prepared a Gift Chart
(above) to show you how we hope to reach the Challenge Grant goal.
So, for every dollar you pledge to the new elevator, SPICE will match your gift dollar for dollar.
• To give a one-time gift, click here
• To make a two-year pledge through OSV Parish Giving, click here
*Remember to designate "Elevator – SPICE" in the pull-down menu under "Fund."
Thank you for giving this project your prayerful consideration and attention. We hope you feel the elevator is as important as we do – not only as an obvious necessity for those who may need it, but as a sign of just how accepting and inclusive our parish really is.